Do you know about Noblebright Fantasy?
Noblebright Fantasy
refers to stories in which the main motivation of the characters is an altruistic proposal or quest. The world in which they live upholds hope and the possibility of better.
Noblebright stories present characters that choose to act with kindness and honor, and are rewarded for their good qualities and actions. In a
Noblebright Fantasy
, the outlook of the story is a positive one and the world presented, although not perfect, is beautiful and valuable in the eyes of the characters.
Noblebright Fantasy in other media.
Although the
Noblebright
concept made its debut within the gaming community, as a counterpart for the "Grimdark" denomination of the popular game
WarHammer 40,000
, its popularity has grown ever since, and given way for people to start applying it through other media.
Literature, cinema, television, and comic books and animation are now being judged under this light, and the traits of Noblebright Fantasy are appearing in each of these spheres. Today we'll dedicate the topic to what is possibly the greatest provider of Noblebright pieces in the world:
The Walt Disney Company
.
Noblebright Disney Edition: The building of a brand.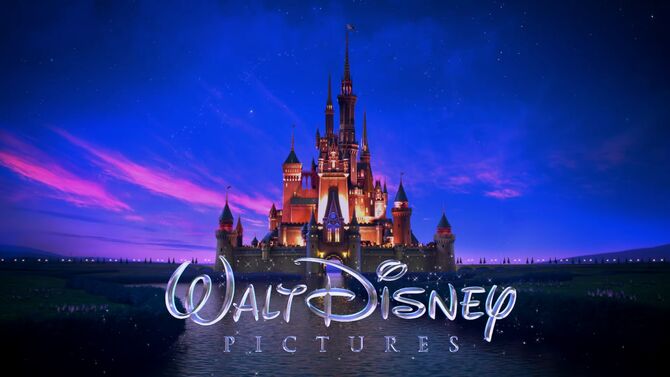 At this point in time, we all know that Disney movies are not just for kids anymore. Their purchase of Marvel Studios and Lucasfilm Ltd. over the last decade have helped solidify this certainty. Disney is in the business for the long run. However, interestingly enough, the company has kept true to their brand, producing movies that, at their core, are vastly similar to the simple ideals brought forth by their founder so many decades ago.
Disney has established their "family brand" stamp in the market and refuses to deviate from it, successfully, I must add, considering the way the company keeps bringing blockbuster after blockbuster to the big screens. Despite extending to adult audiences, Disney stories keep being fun and energetic, with high doses of humor, likable characters and light and entertaining topics that can appeal to all ages. They induce the audience to dream and take them on colorful, wonderful adventures in brand new worlds. Does that sound familiar?
Noblebright Disney Edition: Animation
Animation is without a doubt Disney's crowning glory, and ever since their acquisition of 3D animation pioneers
Pixar
, it's no question that they are well settled in their throne. The Noblebright component is present in virtually every Disney animated movie, but the fantasy ones are specially remarkable. The heroes (or heroines) in Disney movies are always kind and showcased through their positive qualities, and especially in the last decade, they have become more active in their roles as heroes and their pursuit of their altruistic goals.
Pixar's influence in Disney has made itself known by adding a brand new level of depth to the stories and upping the visual impact viewers can now expect from a Disney movie experience. The worlds have become richer and the characters more diverse, each with their own personality and traits, designed to appeal not only to the younger audiences but to the adults of the house as well.
Still, the movies keep to the hopeful tone and important morals that the Disney brand has represented for years, and to the Noblebright component that one can always find at the core of every one of its movies.




Noblebright Disney Edition: Live-Action
Some could argue that right now Disney is at is most advantageous position ever. Not only are they capturing the hearts of children and youngsters with their animated masterpieces, but also capitalizing in the nostalgia of the parents and grandparents that grew up with their old classics of 20, 30 and 50 years in the past. A clear example of this are the live-action remakes that keep popping one after the other, and for which Disney shows no sign of slowing down. The old stories are being re-crafted and enlarged, adapted to newer expectations and modern interest, as well as to a grown up audience who expects some more development in their movies, compared to several decades ago. The result we get are dashing, moving portrayals filled with magic, wonder and the ability to touch the audience on a deeper level. The Noblebright traits that first appeared in Disney's animated classics are amped-up in their new re-makes, with characters acquiring more complex qualities and greater richness, and the worlds becoming so real you can almost touch their dream-like beauty.
Want some more Noblebright Fantasy? In the spirit of the classic fantasy of Tolkien, Terry Pratchett and Brandon Sanderson, authors of Noblebright Fantasy all around the world have come together in this E-book giveaway. With stories that are uplifting and full of hope, and heroes who strive for goodness and fight to save their worlds, Heroes and Swords will transport readers back to the glory of heroic fantasies, fabulous quests and characters full of charisma and courage.
GIVEAWAY!!!