It's now officially 2020!!! (which means I'm going to spend the next two months writing the wrong year on everything). But it also means it's time for the 2019 wrap-up! I'm not a huge fan of statistics, counts and such, but once a year, I pull it off anyway. So, here's all the goodness 2019 brought to Bookworm for Kids.
BOOKS READ!
I only include those books reviewed here on Bookworm for Kids.
Picture Books: 133 Picture Books/Board Books were read and reviewed
Middle Grade: 78 books read and reviewed
Young Adult: 61 books read and reviewed
That's makes a total of....oh.....hmmmm.... 272
GENRES!
Every year, this tends to be overwhelmed with Fantasy. So, I'm always curious in which direction this goes and by how much. Oh, and this includes Middle Grade and Young Adult.
Fantasy: 53
Science Fiction: 11
Contemporary:
14
Historical:
11
Mystery:
5
Dystopian:
4
Humor:
5
Romance:
2
Non-Fiction:
9
Thriller:
4
The rest hit everything from Urban Fantasy to Memoirs to Ghost Stories. I did see a huge increase in Graphic Novels this year, but simply divided those up into genres.
MY FAVORITES OF 2019!!!
This is always so hard for me to decide. But here are some of those ones I'd like to highlight. Now, you'll probably find some of these to be unexpected choices...but these are the ones both me and my kids voted on. Click on the image, and it will take you to the original post.
For picture books....
For Middle Grade...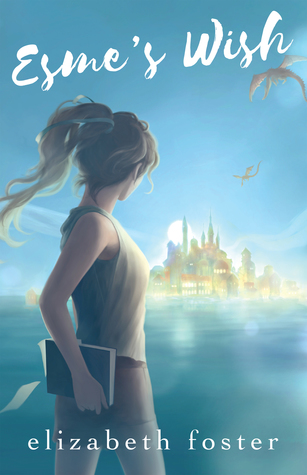 Young Adult...
It was a great year for Bookworm for Kids. We received a few more prizes, ranked a little better in the blog rankings (thank you so much!), and had the chance to get to know many more wonderful people.
As to thoughts on the past year in the world of kidlit... I did notice (as already mentioned) an increase in graphic novels. My daughter was especially happy about that. There was also a nice move to build graphic novels into the non-fiction area, which I can only root for because it makes the reads so much more interesting for kids.
In general, I noticed that few (if any) novels stuck out much above the rest in the general kidlit arena. I have the feeling that lots of stuff is out there, but no one really found a hold above the rest. I received many more 'serious' novels this year, which were heavily leaned in the current political correctness direction...especially in the middle grade and picture book area. While this has its plus points, many seemed to not really have the intended age audience in mind but only their own, personal goals. I do hope 2020 brings a better trend as far as that goes.
There are lots of goodies already planned for 2020 in the kidlit book world, and I can't wait to introduce some of these to you, our amazing readers!