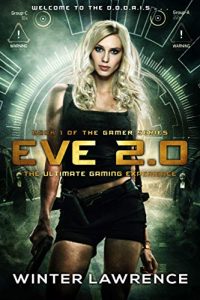 Eve 2.0: The Ultimate Gaming Experience
Just when Gwen thought she could beat any video game hands down, her boyfriend goes and gets her stuck in a top-secret government simulator named Eve 2.0. Being trapped within a couple of her favorite video games doesn't seem so bad at first, but as time becomes a factor and the A.I. program begins to get smarter, Gwen soon realizes that winning or losing isn't just about pride anymore; it's about making it out alive.

Purchase Links
MY TIDBITS
Not only gaming fans, but action lovers, who enjoy a dash of science fiction, are sure to sink into every page of this fast-paced read.
Gwen, aka Teddy, isn't really a people person. And she definitely wants nothing more to do with her ex-boyfriend and neighbor. When her gaming friend, and maybe boyfriend, sends her the newest development from his father's gaming lab and it's delivered to the wrong address, horrible things start to happen. Her ex's younger brother suddenly lands in comma with no hint as to what's wrong with him. But Gwen soon suspects it has something to do with the new game. Before she knows it, she's transported into the virtual world and must find a way to defeat whatever is thrown at her. She must not only save her life, but those of the two guy's and the poor younger brother as well.
I really enjoyed reading this one and couldn't put it down until I reached the last page. It is definitely an edge-of-the-seat kind of read. Gwen is a girl with heart, who really wants to do anything she can to save— especially— her ex's younger brother. She's determined, takes risks, but doesn't always know what to do. And this is what makes her so likable. She's willing to give up the reigns and realizes she doesn't know everything. Her willingness to work with others and admit she's wrong make her easy to cheer for. But that doesn't mean she should be underestimated either. Gwen packs her own skills.
The story itself feels a little familiar—players accidentally being sucked into the virtual world and forced to play a 'real' game. But the author offers enough unique backstory and a little secret intrigue to give it a different twist. Add a difficult romantic triangle...which isn't as much of a triangle as it first appears...and the tale has several twists and layers to add just enough depth. The main characters are pretty easy to care about. And a super cute dog, who might hold his own surprises, adds a nice touch toward the end. In other words, this is a book to lean back with and simply enjoy the ride.
About Winter Lawrence...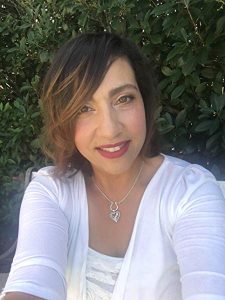 Winter lives in the moment and loves nothing more than being surrounded by her family, her fur-babies, and a ton of great reads! When she doesn't have her nose stuck in a book, she's usually thinking up far away, fantastical worlds or she's cooking up a storm in the kitchen! Because of her love for all things literary, Winter pursued a Master of Arts degree in English Literature and Creative Writing. Professionally, she is a manuscript editor and, in her spare time, she enjoys hosting author spotlights, posting book reviews, and teaching workshops. In her private time, she is an avid reader of science fiction, fantasy, and paranormal romances, and one day she hopes to inspire young readers in the same way her favorite authors continue to inspire her today. Find out more about Winter at her
website
and connect with her on
Facebook
,
Twitter
, and
Instagram
.