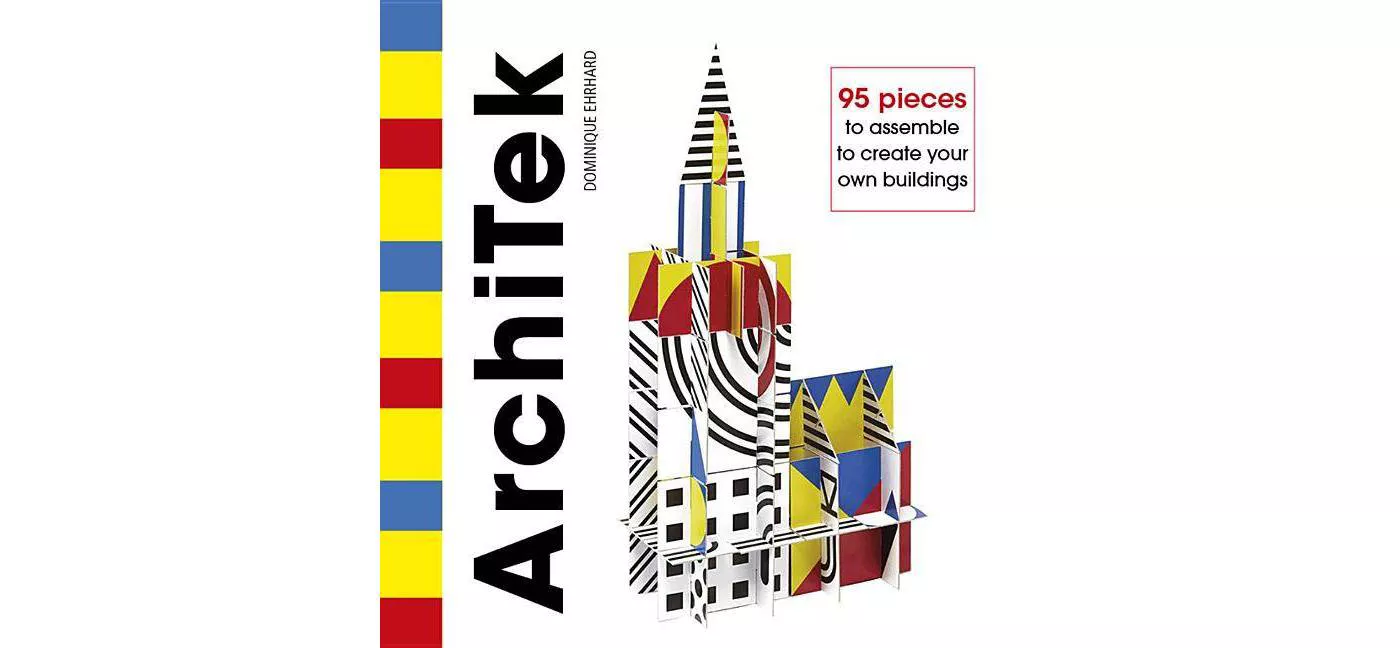 ARCHITEK
by Dominique Ehrhard
Schiffer Publishing
Children's Activity Book
128 pages
ages 5 to 8
An introduction to architectural creation, the 95 precut cardboard elements in this book can be combined in an infinite variety of ways to build all sorts of fantastical structures. Follow the full-color idea diagrams to create more than 20 unique projects, then disassemble them and try something different. Developing direction-following skills and 3-D creativity, this kit allows young architects to both learn traditional design rules and break them. Alternate the color and black-and-white facade graphics to customize your creations--no glue or fasteners needed, just slot into place! The vibrant cutouts increase spatial visualization skills while giving future architects first-hand experience with color, form, and pattern.
MY TIDBITS
Any kid, who loves to build, create, and use their skills as well as their imagination, is going to enjoy this clever book immensely.
At around 4-5 inches by 4-5 inches this is a small, square, sturdy, and thick book...but it is by no means a board book for young readers. This is a construction set within a book, offering not hours of reading but tons of building fun. The idea behind the book is to give children a chance to discover the small architect inside of them. Each page holds one or more construction pieces (95 in all), which can be slid into each other according to desire or design. The pieces are sturdy and will hold up to being used time and again. There's also an instruction booklet in the first pages, which gives an illustration of various 'buildings' which can be built and directions on how to construct them. They are easy to understand and follow.
I and my kids love books which allow us to go hands on. Reading is fun, but doing is a thrill too. The pieces in this book are easy to punch out and slide together nicely. Once placed together, they hold and stay put until taken apart. The pieces illustrate different colors and designs, allowing imagination to flow and the artist to get its chance to shine as well. While the instructions in the beginning help to build some buildings, the possibilities are endless, and this set offers little architects to come up with their own creations.
While it is recommend for ages 5 to 8, older readers will have fun with it as well. It's simple, fun, and offers hours of play possibilities. In other words, we really enjoyed working with it.
And here he is...
Dominique Ehrhard is passionate about paper, pop-ups, and architecture. He has worked as a game designer, painter, and author of beautiful books for children with elegant engineering and design since 1986.