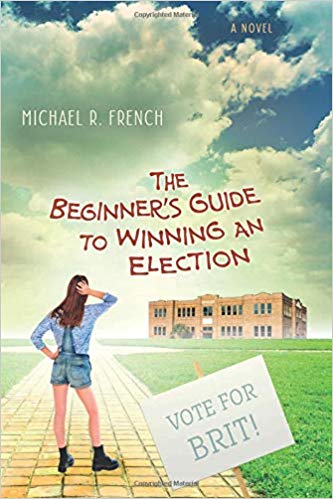 THE BEGINNER'S GUIDE TO WINNING AN ELECTION
by Michael R. French
Moot Point Productions
YA Fiction / Future / Politics
272 pages
In 2025, the "youthification" of democracy has inspired younger candidates to challenge the ineffective and hypocritical gray-hairs in Congress. Running for student body president at an Indiana high school, political novice Brit Kitridge takes on incumbent Matthew Boltanski, who, with help from a mystery backer, already has his eyes set on Washington. Brit gains courage and insights from a wise history teacher on how to win, but ultimately finds a maze of deceit and corruption in her school. Is exposing the truth enough to win the election?
MY TIDBITS
Politics is anything but boring in this novel, where high school drama meets the tough tension of political nitty gritty.
Brit is in her senior year of high school and would like to learn more about the working behind political elections. The approaching election for student body president is the perfect place for her to jump on board and get some hands on experience. Although she's just a poster hanger for the boy whose sure to win, she's satisfied. That is, until she notices that they seem to be harboring some secrets. When she asks a few simple questions (with no harm intended), she finds herself framed for hacking and kicked out of the group. Brit isn't about to let this obviously secret-holding candidate treat her like that and decides to run for president herself. But she has no clue what she's doing. Not only is she forced to quickly learn the ropes of the entire election process, but soon finds herself up against a conspiracy much larger than she could have imagined. To say things look hopeless is an understatement.
Set slightly in the future, the author has allowed the familiar world as we know it today to exist while building in a slight change—politics is becoming an arena where younger politicians are gaining power. While this doesn't effect the story right away, it sets the perfect basis for this intriguing high school election. Brit is a girl full of determination. She's not popular and struggles to keep bullying at bay. Still, she's got great self-esteem and a heart of gold. It makes her easy to connect to and cheer for the entire way through.
The characters, for the most part, come across very natural. Their hopes and desires are understandable as they struggle through the best they can. They do make good as well as very bad decisions...even Brit...which gives them a more realistic feel. Nobody is purely good or bad, but each has their own interests and hopes they're trying to achieve.
I'm not usually a fan of political fiction, but the author did a great job of making this tale interesting and keeping up the pace. I didn't want to put it down and did read the book in one sitting. There were a few events and bits of logic which were slightly over-the-top and did make me wonder, but it wasn't enough to hurt the story...and definitely not the message. It offers food for thought and will have readers questioning processes they might not have wondered about before.
And here he is...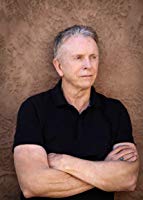 National best selling author Michael French is a graduate of Stanford University and Northwestern University. He is a businessman and author who divides his time between Santa Barbara, California, and Santa Fe, New Mexico. He is an avid mountain trekker, likes to visit developing countries, and with his wife, Patricia, started a 501(c) 3, Dollars4Schools, to support public school teachers in Santa Fe.
He has published twenty four books, including fiction, young adult fiction, biographies, and art criticism. His novel, Abingdon's, was a bestseller and a Literary Guild Alternate Selection. His young adult novel, Pursuit, was awarded the California Young Reader Medal.
Connect with Michael
Michael R. French's TLC Book Tours TOUR STOPS: