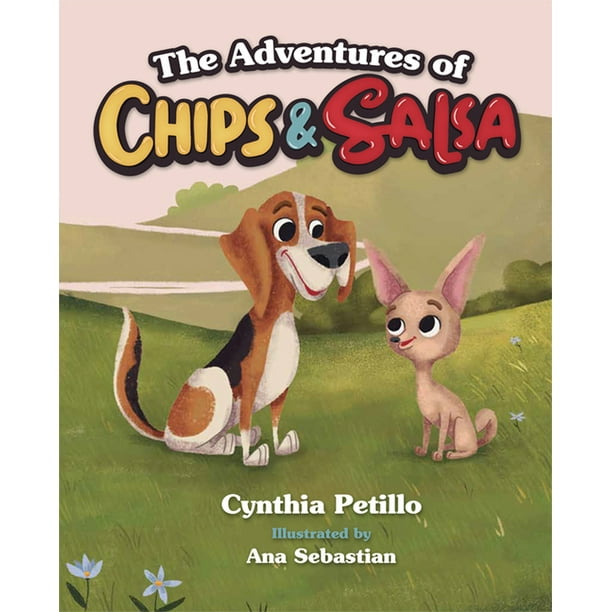 THE ADVENTURES OF CHIPS & SALSA
by Cynthia Petillo
Illustrated by Ana Sebastian
Mascot Press
Picture Book
38 pages
ages 4 to 8
Meet Chips, a happy-go-lucky, friendly beagle, and his pals as they welcome Salsa, a tiny, shy Chihuahua who is new to the neighborhood. The dogs become fast friends and, before they know it, find themselves on a playful adventure in the park. And though Salsa may be tiny, he proves that true loyalty, friendship, and love come in all sizes. Join Chips and Salsa as they take readers on a fun-filled and exciting journey full of new adventures!
MY TIDBITS
This is a pair, which will win over dog-lovers' hearts and bring across some important messages along the way.
Chips is a wonderful beagle with a comfortable life. When Salsa, a small Chihuahua, moves in next door, he's excited to add another friend to his group. A trip to the park, however, makes it clear that not all dogs are as welcoming as Chips. But sometimes opportunities offer the chance to bridge even the rockiest waters.
These dogs already invite to smiles and will have readers wishing they could join the group of friends themselves. The dogs are lively and have only good things in mind. When the conflict does arise, it hits along lines such as bullying and insecurities about not being 'good' enough or fitting in. Of course, these are messages often found in kidlit, but this book does bring them over clearly and in a nice way. The resolution holds a bit of heroic-ness (without being overly so) and has readers feeling good at the end.
The illustrations are bright and bold. Each scene accompanies the written tale and does allow the characters and situations to unfold clearly and understandably. For those readers, who want to explore it on their own, too, this does allow them to flip through and explore the story.
The text is written in boxes and is more suitable for slightly older listeners (5 to7, I'd suggest). The vocabulary is pretty well set for the age group and flows well enough. It allows the personalities of the dogs to come to light as well as the messages. In other words, it's a lovely, wholesome read.