Birds, flowers and sunshine are on their way. After the sudden bout of freezing temperatures, ice and snow, I am looking forward to every moment of Spring. Well, except for Spring cleaning...but that goes smoother with a good book on the side. (Shh...I never said I got my Spring cleaning done quickly.) And with this month's tempting reads, it will probably take much longer than usual.
So much goodness coming this month! It just so happens to be Woman's History Month, too. So, I have all sorts of goodies on that front. Add the amazing...and I do mean super-awesome!...middle-grade reads on my list, and wow!
My son joked that I only show my 'best' reads on this list, but Oh, Contrair! I had so much trouble holding back this time and even counted the list several times to make sure I already had ten and couldn't squeeze in more. But I can't reveal everything. Life is so unfair.
Anyway, here we go!
THE ABBEY MYSTERY
From the Jane Austen Investigates series, comes this amazing looking mystery. I believe this is the 1st in the series (don't quote me on that, though). It does promise to be spooky, mysterious, historical and pack tons of goodness. Too bad, it doesn't come out until April 23rd, but you can get a tiny taste of it with me already on the 1st.
Middle Grade Historical Mystery
YOLK
The strength of sister relationships takes center stage in this one, but with a unique twist. Two estranged sisters meet up and live together (although they don't really know each other) and agree to work together to get away with insurance fraud to save one of their lives...while the other dies? It's written by an award winning author. My thoughts hit on the 2nd of this month.
Young Adult Contemporary
EAT UP, BEAR!
Planning a camping trip? You'll want to pack this book along with your tent if you are. It's a small board book about camping and bears...just right for little campers to get a first impression about these animals. If it hits that goal? Find out on March 3rd, although it doesn't release until April 13th.
Board Book
DOWN WORLD
I've been looking forward to reading this one, since I got my hands on it. It's sold as a Stranger Things meets Dark and takes place in a high school, where doors open up to another world. It's supposed to be creepy...or so I've heard. It releases on March 30th, but I'll give you my thoughts on the 4th.
Young Adult Science Fiction / Thriller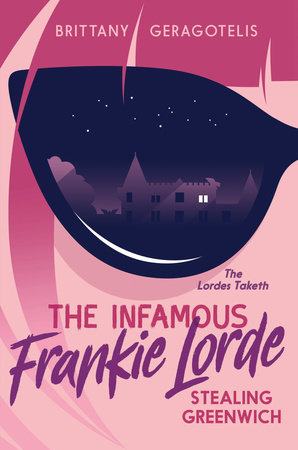 STEALING GREENWICH
This is the 1st book in a new series from Brittany Geragotelis, and I can't wait to dive in. A girl has grown up with a criminal father and is now, taking her skills to school...in hopes of working for good. A Robinhood syndrome kind of thing, I guess. See how good it is with me on the 12th. It releases on July 6th.
Middle Grade Contemporary
FEARLESS
While it's March...not October...I have another spooky read. This one centers around a cursed theater, ghosts, and the desire to make a show a success. It hits the shelves on April 6th, but get some goosebumps with me already on the 18th.
Middle Grade Paranormal
ALINA: A SONG FOR THE TELLING
It's time for another dash into historical fiction, this time with one which resembles Anne of Green Gables or Little Women. Taking place in the 12th century, this one is about a girl who escapes her aunt and heads to the Holy Land in hope of finding answers about life. I thought it sounded intriguing, and we'll see if I'm right on the 19th.
Middle Grade Historical Fiction
This one is based on the true story of Manon Rheaume, the 1st and only woman ever to play a game in The National Hockey League. I'm always thrilled to get a sport book on here. See what I think of this one on the 21st.
Picture Book
Silver Dawn Afire
This one is fantasy pure. A girl dies, ending her mortal life but knowing she will progress to be one of the Myridians...which means magical power. There should be friendship, adventure, tension, action and magic galore. Of course, evil schemes and impossible odds are probably not far behind. You'll find out on the 26th but can beat me to it, since it releases on the 16th already.
Young Adult Fantasy
Should I show you more? There are so many more!!! Maybe just one. I'll call this one my surprise read, since I have no idea when or how I'm going to get it in this month. But I will because I'm determined...even if I have to add a whole new day to March (yeah, right.)
DATE A LIVE - DEAD END
No worries. This one is in English, too. (Someday, I might get my Chinese far enough to read something...) I decided to hit another manga this month for fun. This heroine isn't really a heroine. She's shunned by the world. But one guy is willing to try to stop her from destroying them all with a scheme no one has thought of yet...he's going to ask her out on a date. Sounds crazy?
Young Adult Fantasy / Manga