Wow! Did that year fly by, but then, there were A LOT of books reviewed this last year here on Bookworm for Kids. I'm not the best at statistics, but I thought I'd put together a few before heading into my favorites for this last year.
284
Children's Books reviewed on this blog during 2018 (or something close to that. My counting isn't always perfect)
Breakdown in intended age groups:
114 picture books (ages 0 to 7)
85 Middle Grade (ages 7 to 12)
85 Young Adult (ages 12 to 18)
The adult books I presented on Mommy's and Daddy's Days are not included in any of these numbers.
Within the Middle Grade and Young Adult age categories...
Fantasy - 30%
Science Fiction - 14%
Mystery - 9%
Urban Fantasy/Magical Realism - 8%
Sports - 8%
Paranormal - 7%
Contemporary - 7%
Non-Fiction - 5%
(the rest falling into humor, history, romance, etc.)
I definitely saw a big jump in the sports end (especially sport books for girls), which was refreshing.
For those of you interested in diversity...
24% of the books centered around animals, objects or other 'main characters' (non-human)
Leaving 222 with humans as characters.
Of these...
21% can be considered to be diverse books (this includes non-fiction). As far as I could tell, there was a definite increase in 2018 in this area as opposed to 2017.
And now that the numbers are out of the way.... here are my personal favorites!
I've chosen only three for each category this year just to keep this post shorter, but you can head on over to my
Alphabetic List
to see which ones I highlighted in each category. To see the post for each book below, simply click on the cover.
PICTURE BOOKS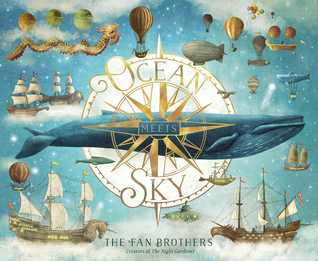 MIDDLE GRADE
YOUNG ADULT
This list is always so hard to put together, since sometimes it simply depends on my mood and day as to which books I consider my favorites. There were so many great books this year, and I enjoyed most of them. I can't wait to see which ones will be coming out in 2019!!! (I already have a few on my review pile, which I'm excited to share with you)
My own book is coming out on March 5th, 2019...something I'm super excited about. It's been getting tons of lovely reviews (4 to 5 stars), so that already has me smiling into the New Year!
Twelve-year-old Lindsey McKay's biggest dream is to be a famous ballerina. But after moving to New York, she ends up at the Community Center with a teacher who's a burly bear in tights.
When she meets Madame Destinée, the teacher of a top dance school who offers her classes for free, Lindsey can't believe her luck. In exchange, she must perform in the school's exclusive midnight shows, ones sure to make her a star. But something's not right...
One by one, the other dancers disappear. Each time they do, a music box with a figurine just like the missing ballerina joins Madame Destinée's growing collection. If Lindsey doesn't discover the truth about the dance school, she might end up a tiny figurine herself.
(You can add it on Goodreads here!)
Here's wishing every single one of you a great 2019, many terrific reads and a wonderful year in every other aspect as well!!!!