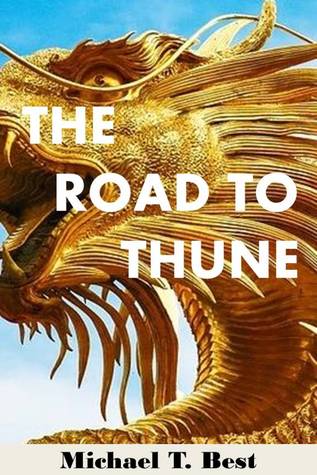 THE ROAD TO THUNE
The Crosswick Chronicles, Book 1
When Tessa Ferngrove, a strong, free spirited teenager is bitten by a poisonous wyvern while hunting, she and her friend Liam Crosswick must seek help from a mysterious mountain man called the Dweller. In exchange for her health, they must perform a series of favors for him. In doing so, Tessa and Liam learn of an ancient evil looming over the safety of their homeland of Harmonia. To fight this threat, Tessa and Liam must figure out how to use their secrets and gifts: namely her ability to hear people before they speak, see things she has never witnessed and Liam's uncanny knack to miss the target with every arrow shot.
This is a nicely paced adventure with action, a tiny bit of humor and fantastical creatures.
The two main characters, Liam and Tessa, portray a wonderful friendship which readers are sure to enjoy. Their back and forth banter is a treat, and it was easy to get to know both of them. When the plot thickens, they both grow with their tasks and it's a joy to watch them mature.
The story moves along, allowing little chance for boredom. There's a lot of action and character depth, and the dialogue is realistically done. The descriptions could have offered a little more to the world, and brought the creatures more to life. Still, it's a story to enjoy.
And here he is. . .
MICHAEL T. BEST!!!
Michael T. Best is the author of science fiction, adventure, fantasy and American history books. His writing has appeared in Boys' Life Magazine.