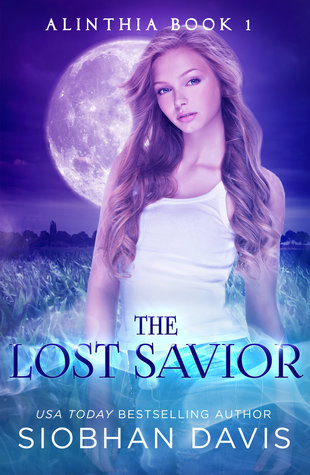 THE LOST SAVIOR
Upper YA Science Fiction/Reverse Harem
They came from another world to protect her. Now it's her destiny to save them …

Tori King is a normal senior in high school. Head over heels in love with her childhood sweetheart, she is busy making plans for college when a chance encounter with an alien bounty hunter turns her world upside down. Now, she's experiencing terrifying changes and developing supernatural abilities that leave her questioning her entire existence.

Then the arrival of four hot new guys at school has everyone talking—especially when they become fixated on Tori, following her wherever she goes. She can't shake them off, and as they grow closer, she finds herself drawn to all four of them in ways she cannot explain.

When they finally reveal their true identity, and why they're here for her, she discovers everything she thought she knew about herself is a lie.

Because there is nothing normal about Tori King.

And she's about to discover exactly how underrated normal is.

This mind-bending alien reverse harem series is only suitable for readers aged seventeen and older due to language and mature content.
MY TIDBITS
Reverse harems seem to be the thing this year, and I was very curious to see how this author was going to handle it—especially after reading the blurb. I was not disappointed.
Tori is an average teenager, whose life is running well. She's got friends, a nice family, a great boyfriend and good grades. When she accidentally bumps into a creepy guy at the mall, things race toward craziness. Not only does she feel horribly ill, but as her friends drive her home, the guy drops out of the sky into the middle of the road and attacks. With superpowers. Tori should be scared out of her wits, but instead, a voice brings calm and suddenly, she's wielding powers, which should be impossible. As if this isn't strange enough, four hot guys appear at her school and are so fixated on her, that it's more than weird. Her whole world is about to be flipped upside down, and she wishes it wouldn't, especially since it means that everything she knows might be destroyed.
Tori has bite. She's not a lost teen but stands with both feet in life and is sure she knows what she wants. Pretty much. She's a refreshing character in so far that she does not carry in baggage. Her decisions aren't always great, she sometimes misses the obvious, but then, she is only a teen and manages everything thrown at her fairly well. In other words, she got sharp edges but no more than a normal person, and definitely is a character to root for.
As is with common with this author, the story never borders on boring. Every page brings something new as Tori fights her way to discover the truth and everything else thrown at her. There are intense fight scenes, which hold all the needed detail to keep tension and excitement high. And the emotional development and hurdles leave nothing to be desired. This is a well-rounded read for fans of fast-paced tension with enough character depth to hold the whole way through. Through the science fiction elements in, and it's a treat.
The reverse harem aspect is much better done than I expected. Considering Tori starts out with a long-term boyfriend, who she is very emotionally attached to, this seemed like a strange starting point for a reverse harem. But it worked. Tori's situation unfolds at the right pace to make the transition click. She doesn't come across as an air-headed slut but is drawn into a situation where her reactions are mostly understandable. It's hard not to feel sorry for her 'guy', but the reasoning is steered so she really doesn't have much choice. Her feelings are genuine enough to make her sympathetic.
The four guys are cliche—Mr. Outgoing, Mr. Shy/Intelligent, Mr. Hard/Fighter, and Mr. Cold (to hide true feelings). But they work with the sheer delight this genre holds. Each one holds their charms, and every reader will find their own favorite. It's a bit of instant love, which the author, however, does ground with solid reasons and background information—so kudos on that point. That every alien seems to want to have his way with Tori, even the evil ones, does send things a little over the top, and there are a few scenes and attitudes which pushes this above the PG 13 level and a little beyond that. But it doesn't go to the extreme and remains in the realm for more mature Young Adult audiences.
This was an exciting read with tons of science fiction elements, which keep the reverse harem from taking complete reign and lay the basis for a lot of adventure to come. I'll definitely be picking up book two, and look forward to seeing where all of this is going and what battles the universe holds for Tori. Because it appears that fate has quite a bit in store.