Little Fun Club is a subscription box for children's books. It's ideal for kids ages 0-12. When you sign up, your child will receive a box containing three adventurous books every month. The books are tailored to your child's age, so you can rest assured they will always have quality, age-appropriate reading material. Each book is hand selected for your child, and no two boxes are the same.


How it Works. . .
Join Little Fun Club and let them know your child's age so the box can be customized for them. You can include up to three kids per box and they'll customize it accordingly.
Get three adventurous books every month for as little as $25/month.
Grow with Little Fun Club. As your child gets older, the books change accordingly — so you'll always receive age-appropriate books for your kids.
Good to Know. . .
You can add a note to your child's account with reading preferences so the box can be tailored to their interests.
Shipping is FREE on all boxes.
Little Fun Club selects books based on merit. Books go through a rigorous selection process and are read and reviewed by the Little Fun Club team before being considered.
If you receive a book that you already own, just let Little Fun Club know about it. They'll replace the book in the next box! You don't have to return anything.
You can cancel or put your subscription hold at any time.
A Little Fun Club subscription makes a wonderful gift for birthdays, holidays, or just because.
The final product is a box filled with education, fun, and opportunities for positive child development. They make sure each box is just right before it is sent out.


MY TIDBITS
I received one of these monthly boxes for my daughter (age 10), and both of us would peek into the mail box every day. A package is always an exciting thing! When the package arrived, it was a nice box with the words 'Little Fun Club' printed on the outside.
Inside, there was another package, this time wrapped in brown paper with a neat blue bow. This included three hardback, high quality books.
The first was Newberry Prize holder:
The War That Saved My Life
by Kimberly Brubaker Bradley. This was released on January 2015 by Dial Books and is an historical fiction tale at around 320 pages.
The second was The Desperate Adventures of Zeno & Alya by Jane Kelley. This was released inOctober 2013 by Feiwel & Friends and is an adventure with animals characters as well at around 200 pages.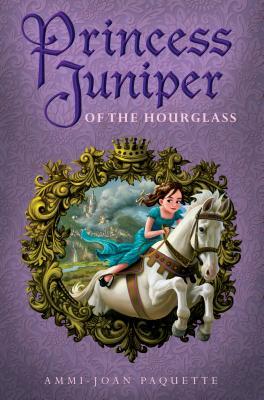 The third, and my daughter's favorite by far, was Princess Juniper of the Hourglass by Ami-Joan Paquette. This one came out in July 2015 by Philomel Books and is a fantasy at around 270 pages.







From the economical side, the bundle saved a few dollars. All three books together would have cost around $37 through Amazon, which makes for a savings of around $8 (about 20%) for the single month's price of $29. For the six month rate, it would be $12 (around 32%) So money wise, this box deserves a definite thumbs up!
As to the selection, these are all well rated books, which have earned a fair amount of attention. The quality is top and the selection hits a wide, general range of genres for the gender and age group. My own daughter isn't so fond of historical fiction and was skeptical about the animal adventure one as well, but according to the website, the interests of the specific child can be noted in the order to help insure that their individual wishes better met.
The only thing which was a little disappointing was the plainness of the packaging paper. Even with the blue bow, the brown paper doesn't inspire excitement or give the impression that reading is a joyful undertaking.
All in all, this is a good deal for young bookworms and is a great way to expand on reading material, while finding new gems along the way. With summer vacation around the corner, it does offer something for kids to look forward to.
I received a free box from the Little Fun Club and was more than happy to leave my honest thoughts and opinions.


PRICES!
1 month - $29/month 3 months - $27/month 6 months - $25/month You can see what types of books Little Fun Club offers by visiting
their website
.
1 winner will receive $50 in PayPal cash Open to US and Canada Ends May 12, 2017 Use the Rafflectoper to enter. Entrants must be 18 or older or have their parent/guardian enter for them. The winner will be chosen randomly. Winner must respond to my email within 48 hours or a new winner will be chosen. No purchase necessary to enter. This contest is void where prohibited by law.
a Rafflecopter giveaway


Follow the Tour!
April 17 - The Mommy Island
April 18 - Writing My Own Fairy Tale
April 19 - The Kids Did It
April 20 - Feed Your Fiction Addiction
April 21 - Book Review Mama
April 24 - Homebound but Hopeful
April 25 - Looking Glass Review
April 26 - Kristi's Book Nook
April 27 - Natasha Reads Books
April 28 - Create With Joy
May 1 - That's What She Read
May 2 - Tee and Penguin
May 3 - Bookworm for Kids, This Kid Reviews Books
May 5 - Word Spelunking
May 8 - Babies to Bookworms
May 9 - The Tangled Yarn
May 10 - Geo Librarian
May 11 - Savings in Seconds
May 12 - Kid Lit Reviews