FRIGHT BEFORE CHRISTMAS
13 Tales of Holiday Horror
It's the most wonderful time of year...or is it?
Christmas Eve is a night of mystery and magic, but not always in ways we expect. Things lurk in the shadows and they're not the least bit jolly or merry. Let's just say some presents are better left unopened.
'Tis the season to be screaming along with our thirteen tales of holiday horrors. Ghosts. Monsters. Demons. And more!
This Christmas, be careful what you wish for...
MY TIDBITS
his is as sinister, creepy and deliciously macabre as the name suggests it might be. Through thirteen tales, Christmas and the traditions surrounding it embark on entirely new paths.
I enjoyed the array of themes and writing styles--some with a bit of twisted humor, others simply dark and dreary. There are tales which are based on folklore, some based on childhood dreams and wishes, and others which sprout from an entirely new branch of their own. None are terrifying; they simply bring a few chills or make one think. Of course, I have my favorites, but each story pulled me in, making the entire collection easy to read. None of the tales is very long, perfect for a quick read in between all those other busy Christmas preparations.
This is a joy to read. . .well, if you like dabbing in the darker side of things.
All about one of the authors. . .
Dax Varley!!!
Dax Varley writes the kinds of stories and books she wishes were around when she was a kid. She's the author of Sleepy Hollow, Return to Sleepy Hollow, Bleed, and Nightmare House. Dax enjoys reading and writing horror and loves all the eerie bumps in the night.
a Rafflecopter giveaway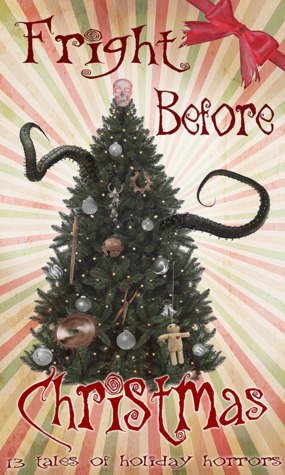 Enter Giveaway