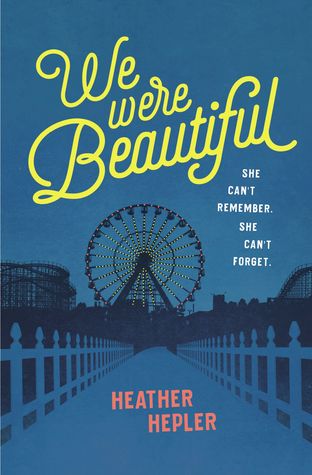 by Heather Hepler
Publisher:
Blink (April 2, 2019)
It's been a year since fifteen-year-old Mia Hopkins was in the car crash that killed her older sister and left her terribly scarred. The doctors tell her she was lucky to survive. Her therapist says it will take time to heal. The police reports claim there were trace amounts of alcohol in her bloodstream. But no matter how much she tries to reconstruct the events of that fateful night, Mia's memory is spotty at best. She's left with accusations, rumors, and guilt so powerful it could consume her.
As the rest of Mia's family struggles with their own grief, Mia is sent to New York City to spend the summer with a grandmother she's never met. All Mia wants to do is hide from the world, but instead she's stuck with a summer job in the bustling kitchens of the café down the street. There she meets Fig—blue-haired, friendly, and vivacious—who takes Mia under her wing. As Mia gets to know Fig and her friends—including Cooper, the artistic boy who is always on Mia's mind—she realizes that she's not the only one with a painful past.
Over the summer, Mia begins to learn that redemption isn't as impossible as she once thought, but her scars inside run deep and aren't nearly so simple to heal … especially when Mia finally pieces together her memories of the night Rachel died.
From acclaimed author Heather Hepler comes We Were Beautiful, a poignant young adult novel about tragedy, forgiveness, and love. Perfect for fans of Robyn Schneider and Justina Chen.

Purchase Links
MY TIDBITS
Emotions drive this teenage story of loss, guilt and forgiveness, creating a deep read.
Mia doesn't know what to do with her grief or how to continue on even a year after a car crash which left her sister dead, but her alive. Even worse, Mia's memory from the event is filled with holes. Needing space for all to heal, Mia leaves her parents for the Summer to stay with her grandmother, a woman she doesn't really know. While swinging a job and dealing with her life, she meets friends who themselves have trials to overcome.
This is a teenage novel which deals with tough topics such as sibling death, guilt and how to continue on. Mia comes across very realistically. The author dives deep into her, allowing the reader to grow close to her and sympathize with her in many ways. It's this character depth, and the wonderful writing which makes this an intriguing novel for those who enjoy tackling such topics.
While the setting, writing, and characters are extremely well done and touch home, the pacing was sometimes a bit slow for my taste. But this also allowed for much more character depth, for those readers who love digging deep. The situation does come across realistically, and the thoughts and emotions fit extremely well to the age group and events. The ending leaves a little food for thought and satisfies. Fans of emotional young adult reads which tackle difficult moments in life are sure to enjoy this one.
And here she is...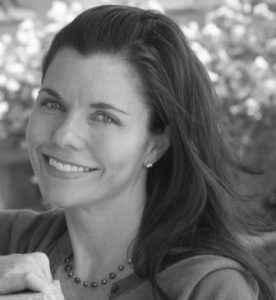 Heather Hepler is the author of several books for teens and tweens, including Frosted Kisses, Love? Maybe, and The Cupcake Queen. Having lived in East Texas, Alaska, and Death Valley, she currently resides with her son, their two spoiled cats, and their ridiculously smart dog in Maine.
Connect with Heather
Heather Hepler's TLC Book Tours TOUR STOPS: